You've probably heard the phrase "hindsight is 20/20" at some point in your life. It means that, looking back on events, it's easy to see which decisions should have been made. No one can predict the future, but there are definitely people out there who see the world for what it is and have a pretty good idea of where it's headed.
Carl Sagan was one of those people.
The notorious astrophysicist widely known for hosting the original Cosmos: A Personal Voyage television show, wrote in his book Demon-Haunted World: Science as a Candle in the Dark about the political climate he imagined for a modern day United States. And it's eerily accurate.
Science is more than a body of knowledge; it is a way of thinking. I have a foreboding of an America in my children's or grandchildren's time—when the United States is a service and information economy; when nearly all the key manufacturing industries have slipped away to other countries; when awesome technological powers are in the hands of a very few, and no one representing the public interest can even grasp the issues; when the people have lost the ability to set their own agendas or knowledgeably question those in authority; when, clutching our crystals and nervously consulting our horoscopes, our critical faculties in decline, unable to distinguish between what feels good and what's true, we slide, almost without noticing, back into superstition and darkness.
He wrote these words in 1995--when America was helmed by the Clinton administration, and its economy was more stable and stronger than it has ever been since that time.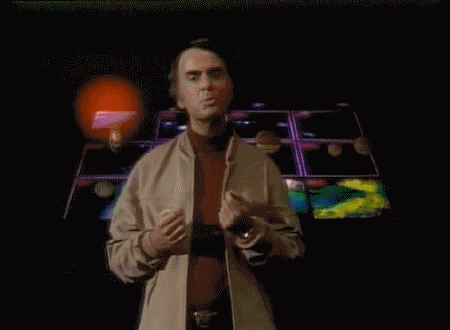 Some of the only things that people tend to disagree with from Sagan's book are his thoughts on shows like Beavis and Butt-Head and movies such as Dumb and Dumber, as he believed them to be signs that America was slowly starting to become somewhat dumbed down or anti-intellectual.
I wonder what he would think about the state of television today.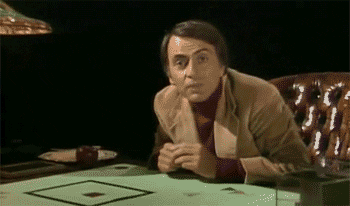 Either way, as with most great thinkers and philosophers, Sagan was well ahead of his time. The video below features Sagan discussing the legalization of marijuana and its tremendous medicinal value--a topic that has also started to change the political landscape of America.
What do you think about Sagan's eerie prediction?