For many people, psychedelic drugs are something they could never in a million years see themselves doing, mostly because of the stigma that has been attached to them by the federal government and other authoritative entities. Others see them as a tool for self-exploration and self-realization. And many more simply see them as party drugs you can take when you want to have a crazy night.
Unfortunately, because of the regulations and laws surrounding substances such as LSD and psilocybin (the psychoactive compound in magic mushrooms), researching them is incredibly difficult, leading to a lack of information about them and the spreading of misinformation.
But, more and more stories are being shared by folks who have alleviated their chronic symptoms and conditions by using psychedelic compounds. Including Ayelet Waldman, the U.S. public prosecutor whose marriage was in shambles because of her declining mental health.
Waldman, like so many others, had never even thought about consuming psychedelic drugs as a means to helping treat her depression and symptoms of bi-polar disorder. But, that's exactly what helped Waldman change her life, as she explains in her book, A Really Good Day.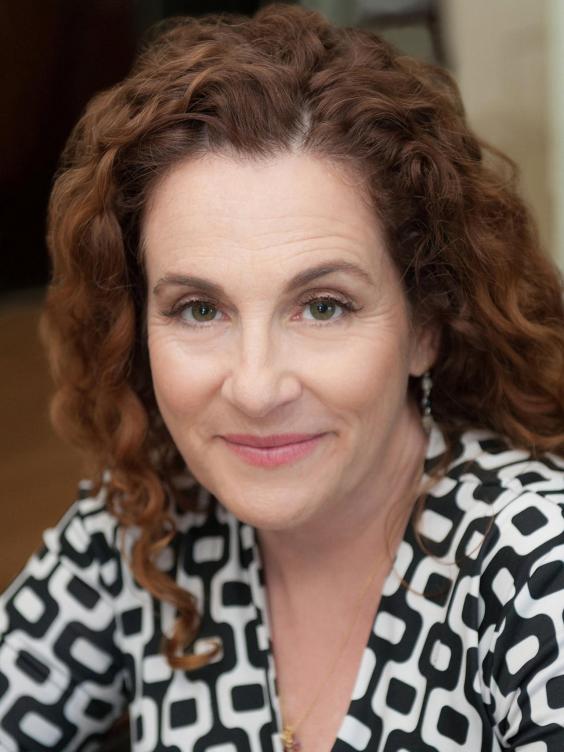 Ayelet Waldman, photo credit: Claire Lewis
In her book, she describes how she began "micro-dosing" LSD after being given a month's supply by an acquaintance of hers who said he no longer had use for the drug. Sealed in a brown envelope and signed "Lewis Carroll," author of Alice in Wonderland, was a blue bottle filled with acid.
"Micro-dosing" means consuming an amount of the drug that would cause "sub-perceptual" levels of effects. A micro-dose is about a tenth of what a normal level of the drug would be consumed recreationally and in Waldman's case, taken about every four days.
In the online community of Reddit, 11,000 people have subscribed to the micro-dosing community forum, and if you go looking, you can find a treasure-trove of anecdotes describing exactly how much micro-dosing hallucinogenic compounds has changed the lives of so many people for the better.
People tell stories of ridding themselves of anxiety, depression, and migraines, and even claim that they've seen improvements in areas such as libido (sex drive) and creativity.
Waldman's journey into micro-dosing began after all other attempts and treatment solutions had failed her. Her depression, bipolar and premenstrual dysphoric disorder were all still very much big parts of her declining mental health.
Since the release of her book, Waldman says that many people have reached out to her with regard to their own chronic depression and inability to get rid of it.
"My heart aches for them. The current state of mental health treatment has failed them so completely. We desperately need more research into alternatives, including LSD and other psychedelics," says Waldman.
Furthermore, Waldman says that she has always been an advocate of drug policy reform because the drug war "has… caused the death of so many millions, cost so many trillions, and enriched the worst of criminals."
Now, Waldman wants to start pushing for further research into the medicinal benefits of substances that are so highly illegal throughout the world. The good news is that researchers are currently studying the effect magic mushrooms have on cancer patients with mood disorders, and MDMA is being re-evaluated as a possible treatment solution for those who suffer from PTSD.
However, Waldman says that she is afraid the opportunity to progress in this field might be cut short:
"I had high hopes for this, or at least hopes that the research would continue and science would prevail. Then the United States elected Donald Trump, who appointed a retrograde, racist drug-warrior as attorney general. Now I just hope I can stay out of jail."
Since running out of her month's supply of acid, Waldman says that she hasn't micro-dosed since, and that her mental health has suffered because of it.
"Maintaining my equilibrium is a constant struggle. I get therapy, I use mindfulness tools, I exercise and am careful about my sleep. I continue to use the hormone patch despite its dangers. I am hopeful that when I enter menopause my mood swings will abate."
She says she wishes she could continue with her micro-dosing, but is ultimately fearful that if she does, she could end up in jail.
"I can't use it because it is illegal and I am afraid of being prosecuted. I wish I could."
What are your experiences with micro-dosing and the alleviating effects of psychedelic, hallucinogenic drugs? Do you think they need to be further studied and re-evaluated as potential remedies for chronic conditions such as depression and anxiety?
h/t Independent