One of the most beautiful things about humanity is that love comes naturally to us.
A sentiment that U.K. couple Tommy and Maryanne Pilling have shown the world over the past 22 years. After getting married in 1995, the couple, who both have Down syndrome, was told by critics and naysayers that their relationship would fail in just a short amount of time.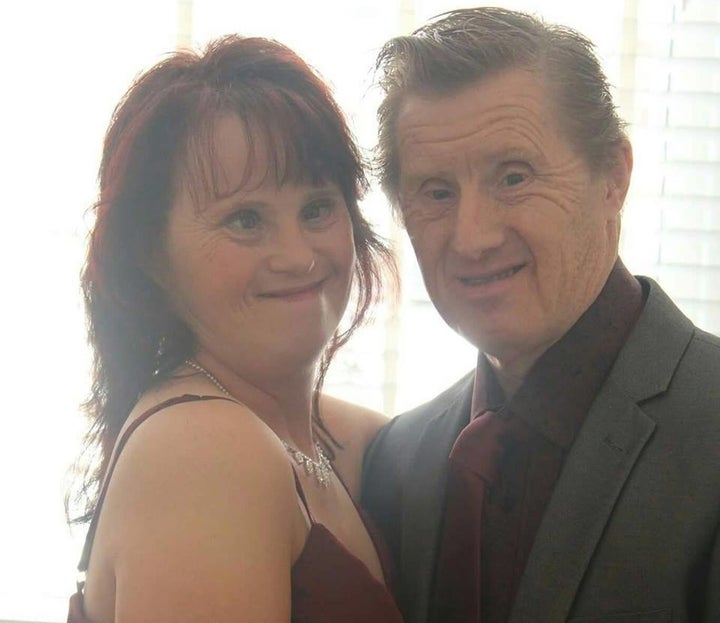 Yet, here they are 22 years later, happily married and just as in love as they were on the day they said "I do."
"People were saying things like it was wrong," says Maryanne's sister, Lindi Newman, who has always supported their relationship.
"What did my mum think she was doing by allowing them to date and then to get married. People said it wouldn't last."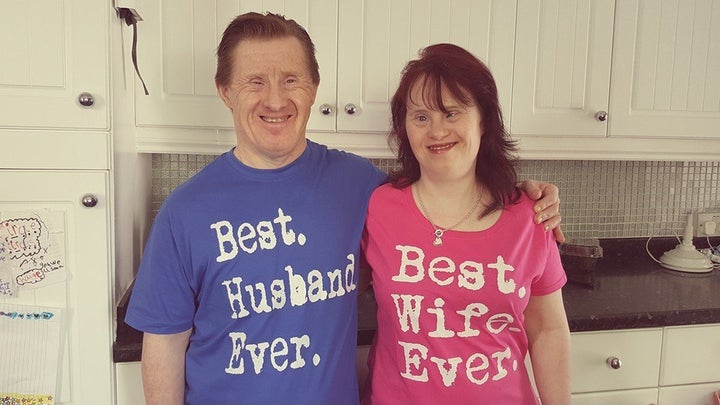 Lindi took it upon herself to create a Facebook page for the loving couple so that the world could see just how truly in love they are. She regularly posts new photos of the couple and gives glimpses into their world, something that many people enjoy considering they have over 20,000 followers!
"They are the happiest people I have ever known, they truly love one another from the bottom of their hearts," Lindi told The Huffington Post. "They're always cuddling, always laughing. They lived with us for seven years after they were married and have now lived independently for 15 years with help, of course."
Tommy and Maryanne first met each other while at a local training center for people with learning disabilities in 1990, and Lindi says her sister could not have been more excited about it.
"The day Maryanne met Tommy she came home with the biggest smile on her face," Lindi told the Daily Mail. "She couldn't stop talking about him and asked if he could come for dinner."
It took all of a year and a half for Tommy to propose, seeing them eventually get married at St. Mary's Church in Essex in 1995.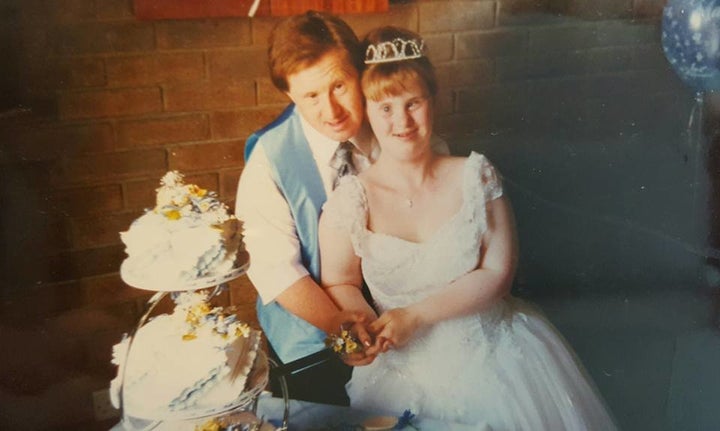 "My wedding was the best day of my life," Maryanne told the Daily Mail. "I was shocked when Tommy proposed but I didn't have to think twice about saying 'yes.'"
Their Facebook page has been given love from people all over the globe.
"We wanted to give hope to people who have disabilities who think they may not be able to get married because of stigma or prejudice," Lindi said. "Times have changed a lot over the years but their story is educating so many people that they are receiving hundreds of messages saying their story has given them hope."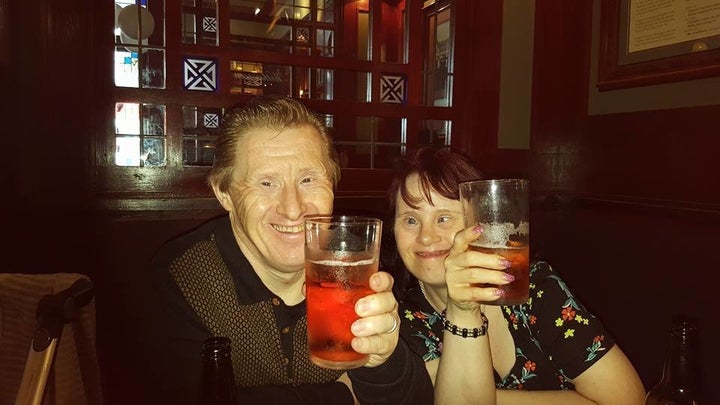 "They are proof that anything is possible with love."
http://www.huffingtonpost.com/entry/couple-with-down-syndrome-celebrates-anniversaryus58b45a29e4b0a8a9b784bd46